Dermal Fillers Now In Rhode Island – Juvederm and Voluma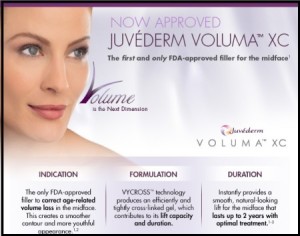 Voluma XC® is the most advanced formulation from the makers of Juvederm. Due to it's thickness, it is used to restore volume back into the cheeks and mid-face. It also may be used in other areas of the face with substantial volume loss. Juvederm XC® is still necessary for correction in other areas of the face where wrinkles are more superficial or volume loss is minimal.
How Is The Procedure Performed? No Needles ! Always keeping up on the latest aesthetic medical advances, Dr. Gallo is the ONLY one in the state to be trained using the blunt tipped micro-cannula technique dermal fillers, since it's inception in 2011. This revolutionary procedure allows for minimal pain, bruising or trauma to the underlying vessels, as is associated with traditional needle injections. If you have had fillers in the past with needle injections, you will be amazed at the difference !
How Much Filler Will I Need? The answer to this question is mostly dependent on the age of the patient and desired results. But typical dermal filler treatments may include 1 syringe split in half under each eye to fill hollowing, 2 syringes for cheek area( 1 syringe each side) to restore lost volume, 2 syringes for nasolabial fold( 1 syringe each side) and 1 syringe to fill vertical upper lip lines.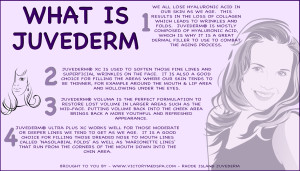 Check out our latest infograhic on the Juvederm.
Juvederm in RI at Victory Medical Spa is done by a licensed medical doctor.
Author: James Gallo Google+ Learn more about the author read more »