Remove Wrinkles & Restore Volume with Dermal Fillers
Restylane® & Belotero® are hyaluronic acid dermal fillers. They are a very safe and effective way to correct wrinkles, fill out facial folds and enhance lips. The material in these fillers is almost identical to that naturally found in the body. Results are instant and can last anywhere from 6-12 months, depending on which product is used and location of the treatment. There may be some slight bruising or swelling but recovery time is minimal. Saying "Goodbye" to those pesky wrinkles and folds is easier than you think.

Restylane LYFT®  Over time, the natural fat surrounding the cheeks begins to deteriorate, resulting in a reduction of volume, sagging skin and more prominent wrinkles. Through nonsurgical injections, Restylane Lyft is specifically designed to add fullness to the cheeks and midface area, which can result in a natural-looking appearance.

Restylane SILK®   The lips and the lines around the mouth, like other areas of the face, show signs of aging as you get older. This often results in lip thinning, lost shape and an increase in vertical lines above the lip. Restylane Silk is designed specifically to provide natural-looking results in these particular areas by using smaller, smoother particles than those used in other Restylane® products.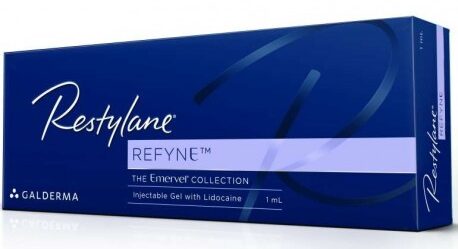 Restylane® REFYNE  is designed with XpresHAn Technology™ to help soften laugh lines (nasolabial folds and marionette lines). This can help you restore a more natural look to your face while maintaining your facial expressions.  So, you always look like you.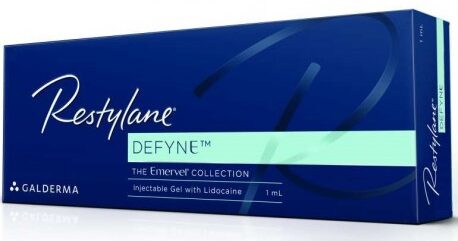 Restylane®DEFYNE is crafted with XpresHAn Technology™ that helps smooth out moderate to deep laugh lines (nasolabial folds and marionette lines). Using innovative cross-linking technology, this hyaluronic acid dermal filler is able to help restore a more youthful, natural-looking appearance, while helping you maintain your natural expressions.

Restylane®KYSSE  is the first lip filler designed with XpresHAn Technology™ for flexible movement and natural-looking volume proven to last for up to one year.  Enhance texture and color of the lips while maintaining a full range of expressions with natural-looking volume and Kysse-able softness.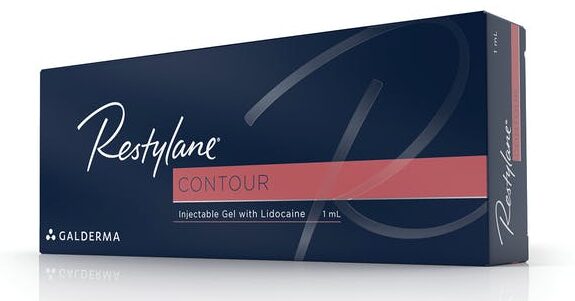 Restylane®CONTOUR  is the first cheek filler designed with XpresHAn Technology™ .   Specificially used for cheek contouring, mid-face support & facial balancing, it moves naturally with your joyful expression.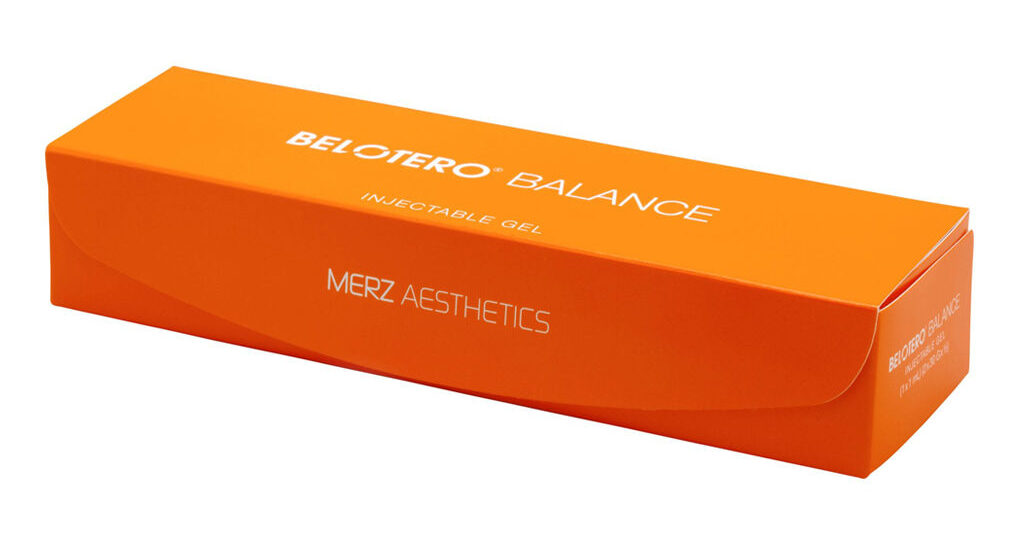 Belotero® is perfect for filling those superficial etched lines in the skin. Of all the HA fillers currently on the market, Belotero is the least hydrophillic, which results in the least swelling. This makes it Dr. Gallo's #1 choice for filling hollows under the eyes.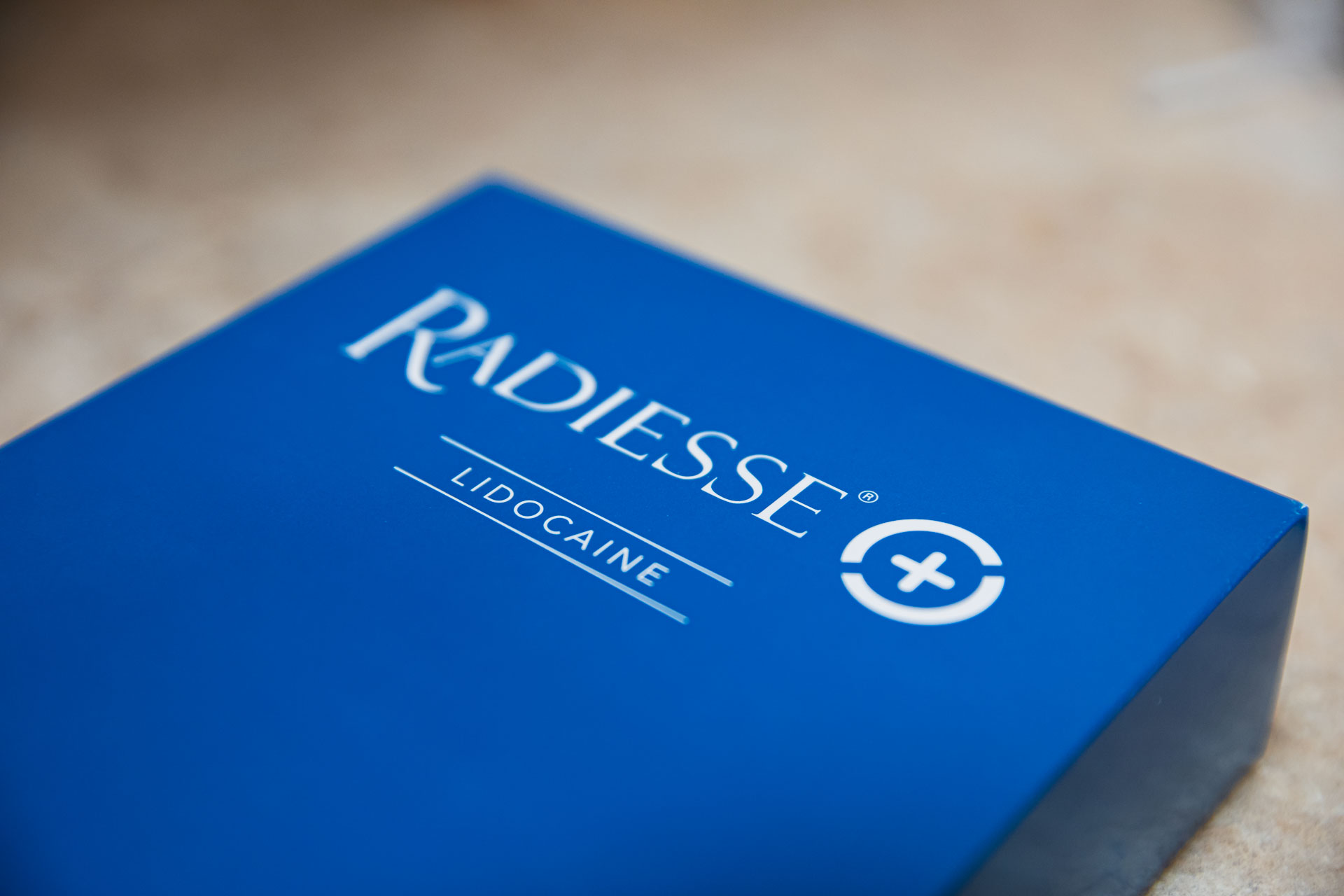 RADIESSE®  wrinkle filler works in partnership with your body to stimulate your own natural collagen for longer lasting results.  Because of its thicker calcium-based formulation, RADIESSE® works very well in people with moderate to deep facial folds and loss of facial volume. Over time, your body absorbs these tiny calcium-based microspheres and leaves behind only your own natural collagen.   Recovery time  is minimal.  There is usually a bit more swelling with  RADIESSE® than the hyaluronic acid fillers due to the thickness of the product.  The beautiful results last a year or more in most patients.
How Is The Procedure  Performed?  Always keeping up on the latest aesthetic medical advances, Dr. Gallo is the FIRST one in the state to be trained using the blunt tipped micro-cannula technique dermal fillers, since it's inception in 2011. This revolutionary procedure allows for minimal pain, bruising or trauma to the underlying vessels, as is associated with traditional needle injections.  Patients that have had needle injections in the past are simply amazed !  And many can go out that same day without a mark on their face and minimal swelling.
How Much Filler Will I Need? The answer to this question is mostly dependent on the age of the patient and desired outcome…but typical dermal filler treatments may include 1 syringe split in half under each eye to fill hollowing, 2 syringes for cheek/midface area( 1 syringe each side) to restore lost volume,  2 syringes for nasolabial folds( 1 syringe each side) and 1 syringe to fill vertical upper lip lines.
Over time, most patients require less product and can go longer between touch ups, as skin around the Restylane and Radiesse produces it's own natural collagen.  Dr. Gallo can help you develop the best cost effective maintenance schedule to keep you looking your best.