Botox in Rhode Island with Natural Results
If you are thinking about having Botox in RI, you obviously want to achieve the best results possible. By itself, Botox is simply a tool. What ultimately matters is how it is being used and by whom.
When many people think of Botox, they may think of a frozen faced celebrity talked about on TV or in the tabloids for their obviously overdone look. I am here to tell you it does NOT have to look like that. I don't know if these exaggerated results are intentional or accidental by an over-zealous Beverly Hills doctor BUT at Victory Medical Spa we are all about looking natural.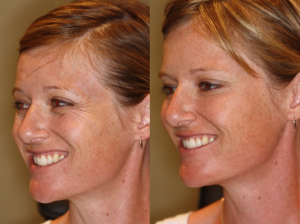 Facial expressions are created by 20 different pairs of facial expression muscles. As a result, these forty muscles produce hundreds of different facial expressions which vary from subtle to extreme depending on the individual. The ability to create natural and youthful expressions with Botox totally depends on your aesthetic practitioner having both a full understanding of facial anatomy AND an artistic sense.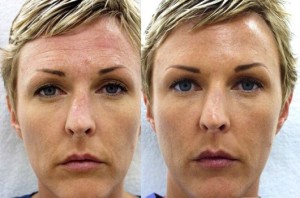 Always choose your aesthetic practitioner wisely, preferably a board certified and licensed medical doctor. In Rhode Island RN's and Physician Assistants are legally allowed to administer Botox injections as well as LPN's and Dentists. These laws vary by state. Make sure your aesthetic practitioner is certified and trained in advanced techniques using both the elevator and depressor muscles. This will allow for full facial expression without the wrinkles, resulting in a lifted, refreshed and more youthful appearance. Ask to see before & after pictures of their work. Different patients will obviously require different strategies. But it is important to work with a doctor who can assess different individuals to create highly customized approaches instead of applying the same basic protocol for everyone. Equally as important is finding one that listens well to your concerns and desired outcome.
Visit the RI Botox Doctor at Victory Medical Spa at victorymedspa.com.
Victory Medical Spa 780 Victory Highway #3, West Greenwich, RI (401) 458-0825