RI Medical Spa Now Offering Voluma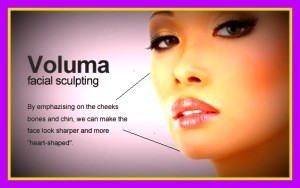 When choosing a dermal filler, we all want the safest and longest lasting product for our money. A long awaited FDA approval has finally come. Voluma, by the makers of Juvederm, is now the longest lasting hyuralonic acid dermal filler on the market. Clinical studies show the product can last up to 24 months. It has also been safely and effectively used in other countries.
Voluma is Juvederms thickest formulation to date and is used to restore mid-face volume loss or fill deep wrinkles. As with most dermal fillers on the market, it comes in 1ml vials. How many vials needed varies per individual. Most patients will need at least 2 vials to start, 1 vial per each side, to see that lift in the cheeks they are seeking. Older patients may need more, depending on the results they desire.
Voluma may also be used to fill deep nasolabial folds, those dreaded nose to mouth lines. Due to its thicker consistency, the product is not meant for use under the eyes or for lip enhancement. Juvederm has other formulations that are better suited for these areas.
James A. Gallo, MD performs all the procedures at Victory Medical Spa and is the only physician in the area that has been using the micro-cannula injection technique for dermal fillers since its inception over 3 years ago. Since the longevity of any dermal filler is dependent on how deep the product is injected, needle injections can't even compare. Other benefits of the micro-cannula over a needle are reduced pain, much lower risk of complications and no bruising in most patients.
At Victory Medical Spa we are offering Voluma at $600 for 1 vial or $1100 for 2 vials. Other formulations of Juvederm are $500 per vial For more information check out our website at www.victorymedspa.com or call Kim at 401-458-0825 for any questions you may have or to schedule an appointment.
Victory Medical Spa 780 Victory Hwy #3, West Greenwich, RI 02817 (401) 458-0825